Your project sounds good because I have :
Your guidance, to make correct acting choice

Acting skills, creating relatable audio for end users

Technical expertise to deliver high-quality audio that meets your authoring software requirements

Your project flows smoothly because I'm:

Fun to work with!


Responsive, Reliable with Excellent Quality Service

Experienced with 7+ Years
Client Satisfaction Testimonials
Let's make your audio engaging and your job easier...

Audio services are provided by Rebecca Haugh, eLearning voiceover specialist, who says, "My experience as a former trainer and current actor helps me deliver VO you can enthusiastically incorporate in your project. I'm a trained actress, ready to create a specific viewpoint and attitude, in collaboration with your guidance and direction. I have played a professor, a truck engine expert, a computer like 'Siri', a teenager and more, to match various eLearning projects.
Here are a few more recent comments. Receiving messages like these repeatedly from my clients, is a personal reward!
Contact: Email
Rebecca @ LoveThatRebecca dot com
or Phone 310-584-7379
These are my resolutions to my clients:
Collaborate for best realization of the script

Deliver outstanding service & quality

Fair rates based on similar service

Deliver fast with mutually beneficial schedules
Thank you for your speed and excellent work, Rebecca. Tomorrow we will prepare and deliver the files. Again thank you for your good job.
Kind regards,
Caroline
Hi Rebecca,
The project is up and running, and it sounds like people like it!
In fact, the woman who headed the DPI epilepsy video you narrated really loved your voice, and will keep you in mind for future videos they produce. (As will I, of course!)
Thanks again for bringing our projects to life with your voice!
Warm regards,
Carolyn
Rebecca - Our client was very happy with your Resource Management narration and we deployed the course today! Thanks again for working with us on such a short turnaround project.
Avary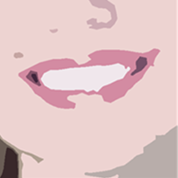 eLearning-VO.com
eLearning Voiceover